5 tips to Instantly Upgrade your Style
If, like most of us, you've been living in lounge wear and pyjamas during the pandemic, and you are looking to upgrade your style, you've come to the right place.
The following 5 tips, won't see you re-inventing your style, but these simple pointers will have you looking 'put together', stylish and feeling AMAZING!
Wear Clothes that Fit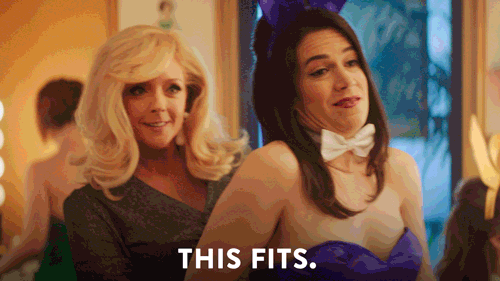 Wearing clothes that fit you and don't look oversized is one of the most important aspects of looking stylish. Clothes that are too loose or large, will appear shapeless and make you look like you are still waiting to grown into them. Clothes that are too tight can be uncomfortable and don't look good either. Waistbands should allow for 2 fingers to slide between your flesh and the band. If the waistband does not allow for this, it will not only be uncomfortable but will also create unwanted lines and bumps to your silhouette. Sleeves should end at the wrist not half way down the hand.
Buttons should never pull or gape, especially across the bust or tummy area. You may need to go up a size in clothing with buttons down the front so that this is not an issue.
Clothes that fit properly will flatter your body shape and produce a smooth silhouette. They will not only be more comfortable but will increase your confidence while wearing them.
Wear colours that suit you close to your face
Choosing the right colours to wear closest to your face is most important when wanting to update your style since the right colours can elevate your complexion and make you look more radiant. When deciding which colours to wear close to your face, you need to take into consideration your hair colour, eye colour and most importantly skin colour. To keep it simple, if your skin has pink undertones you will suit cooler colours and if your skin has yellow undertones, you will suit warmer colours. The easiest way to determine if you have pink or yellow undertones is to look at the veins on your wrist. If they appear blue in colour you have pink undertones, if they appear greenish you have yellow undertones. Sometimes it is difficult to decide if a colour is cool or warm. The best way to decide is to place the colour next to your face, if it washes you out, it's the wrong colour and if it brightens your complexion, you are on the right track.
Accessorise
Accessorising is the easiest way to inject some personality and style into an outfit.
The right accessories can elevate whst you are wearing and change it from a daytime look to night time attire.
Whether it's jewellery, belts or scarves, accessories can serve to draw the eye towards the accessory and away from areas where you don't want attention. They can also serve to modernise an outfit. By choosing some on-trend accessories, you can instantly update an old and trusty combination.
Accessorising an outfit adds the finishing touch to what you are wearing and can serve as the exclamation mark to your finished look.
Front tuck / French Tuck


This term describes when you deliberately only half-tuck in your shirt/top. By effortlessly tucking your top this way you balance your proportions and look taller, leaner and more stylish. French or Front Tuck, defines the waist, making the silhouette look taller and slimmer. This simple adjustment will elevate a plain outfit to another level and make you look more 'pulled together'.
To create a French tuck, all you need to do is tuck the front-middle part of your top/shirt/jumper into the front of your pants/jeans/skirt, leaving the back hanging out.
Layer
Layering is the term to describe a way of dressing using many items that are worn on top of each other. Layering adds an interesting edge to your outfit, taking your look from plain to 'on-point'.
During the colder months, it is easier to build your layers, since they don't only elevate your look, but also provide warmth. But during the warmer months, layering can still be achieved with sleeveless gilets or vests. The trick is to avoid looking too bulky. To achieve this, try starting an outfit with a thin singlet, short sleeve or long sleeve top. Then add a middle layer, for example a shirt or cardigan to add colour and texture. Finally, you can add the outer layer, in the cooler months this can be done with a winter coat or jacket, and in the warmer months with a lightweight trench or gilet.
So there you have it, 5 easy tips to help pull off a stylish, fashionable look. Now watch the compliments come rolling in!